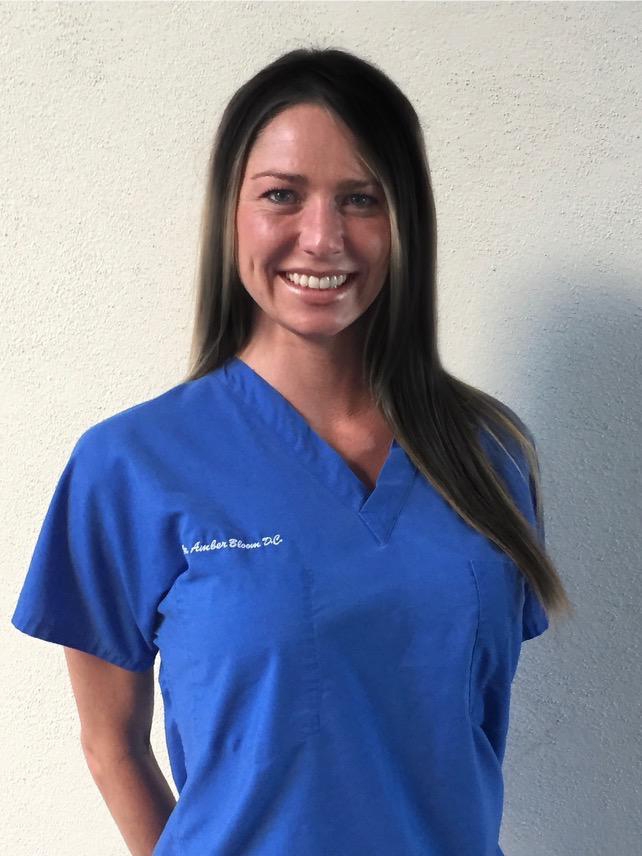 Locations and Hours
Mon:
8:00 am-12:00 pm, 2:00 pm-6:00 pm
Tue:
8:00 am-12:00 pm, 2:00 pm-6:00 pm
Thu:
8:00 am-12:00 pm, 2:00 pm-6:00 pm
Fri:
8:00 am-12:00 pm, 2:00 pm-6:00 pm
Dr. Amber Bloom
Associate
Dr. Amber Bloom was born in Oklahoma. She won the Volleyball National Championship/Junior Olympics her Junior year in high school. She was rewarded a full scholarship at College of Southern Idaho and University of Southern Mississippi where she placed 4th in the Nation. She graduated with a Bachelor's of Science in Biology. She noticed how Chiropractic helped her with volleyball so she pursued chiropractic education.
After earning her Doctorate at Texas Chiropractic College in Texas, she worked with various multi-specialty clinics for over 10 years. 
Dr. B uses chiropractic care to improve the health and wellness of patients' lives, whether they are experiencing specific issues, or just wish to feel better overall. Her "whole person" approach means looking for the underlying cause(s) of discomfort and pain, as opposed to just treating the symptoms. Many seemingly unrelated symptoms often arise from imbalances in the spinal column; Dr. B can determine the root of the pain, creating a personalized chiropractic and wellness plan to suit each patient's individual needs. She is the go-to Chiropractor.
Dr. B has spoken at events all over the nation; her drive is to educate and empower people to help improve their lives, with a mission of making a global impact.
She is excited to meet and help new people every day.