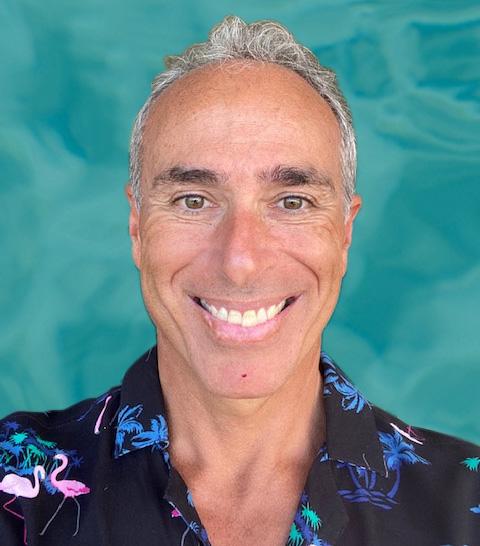 Locations and Hours
Tue:
8:00 am-12:00 pm, 2:00 pm-6:00 pm
Wed:
10:00 am-12:00 pm, 2:00 pm-6:00 pm
Thu:
8:00 am-12:00 pm, 2:00 pm-6:00 pm
Dr. Peter Darvas
Owner and Chiropractor
Say Hello to Dr. Pete Darvas!
Born a water baby, I was a nationally ranked swimmer in Canada from the ages of five to twenty-two.  At ten days old my parents put me in the plastic backyard pool and they found that I loved it.  By age four I progressed quickly through lessons.  As a kindergartener, after watching Mark Spitz at the Olympics, my parents put me in a swim team tryout. I was asked to do the Butterfly stroke.  My parents rushed over to me and asked, "How did you do that without learning it?"  I replied, "I saw it on TV."  The rest is history.
At the age of twelve, I started experiencing terrible lower back pain.  I couldn't sleep, sit, or perform my flip turns. My coach told me to "Stop faking it."  It was bad enough that my lower back was in daily discomfort, but being told I was faking it made me feel awful. Many years later as a practicing chiropractor I came to learn that it's quite common for adolescent spinal pain to be overlooked.  Whether people think that kids are faking, kids don't get back pain, or that pain will just go away on its own- well, research proves that kids with back pain grow up to become adults with back pain.  I vowed that this was not going to happen on my watch.
I tried physical therapy, massage, and medications.  My performance and results dropped. It wasn't until seven years later, at the age of nineteen, that my dad took me to a Chiropractor.  Within six months I was representing and winning medals for Canada internationally. I became the University Captain, MVP and major record holder at York University in Toronto. But most importantly, I could sit, sleep, and function again. I was thrilled.
I used my Exercise Physiology degree with certificates in Sports Administration and Advanced Coaching to become a high performance swim coach.  I worked with kids from age six up to the highest levels to qualify for the National Championships and National Teams.  My greatest coaching achievement was when four of my swimmers set multiple National Records in the Relays.
While out with some friends in Toronto, I encountered a woman who told me that she was attending CMCC, a Canadian chiropractic school.  As I wondered why I had not thought of this career path before, a light bulb went off.  I realized I could give back to my community what chiropractic had given to me. I would be able to literally and figuratively touch so many more lives. No pun no intended.
I moved to Dallas, Texas and enrolled at Parker College of Chiropractic.  I graduated in 1996.
Now at 25 years in practice and over 325,000 patient adjustments later, I've been blessed to practice in beautiful Lake Tahoe, NV and Scottsdale, AZ.   I moved to Honolulu with my lovely wife Janet in 2021 and we are ready for the next chapter here on Oahu.  I treat each and every patient not only how I would like to be treated, but also with the goal to give my patients my best adjustment on each and every visit without compromise.  I have many more to give and I look forward to serving you.